FLYER Admin is a new feature released recently, introducing new and innovative class management and teaching approach to teachers at international schools and English centers.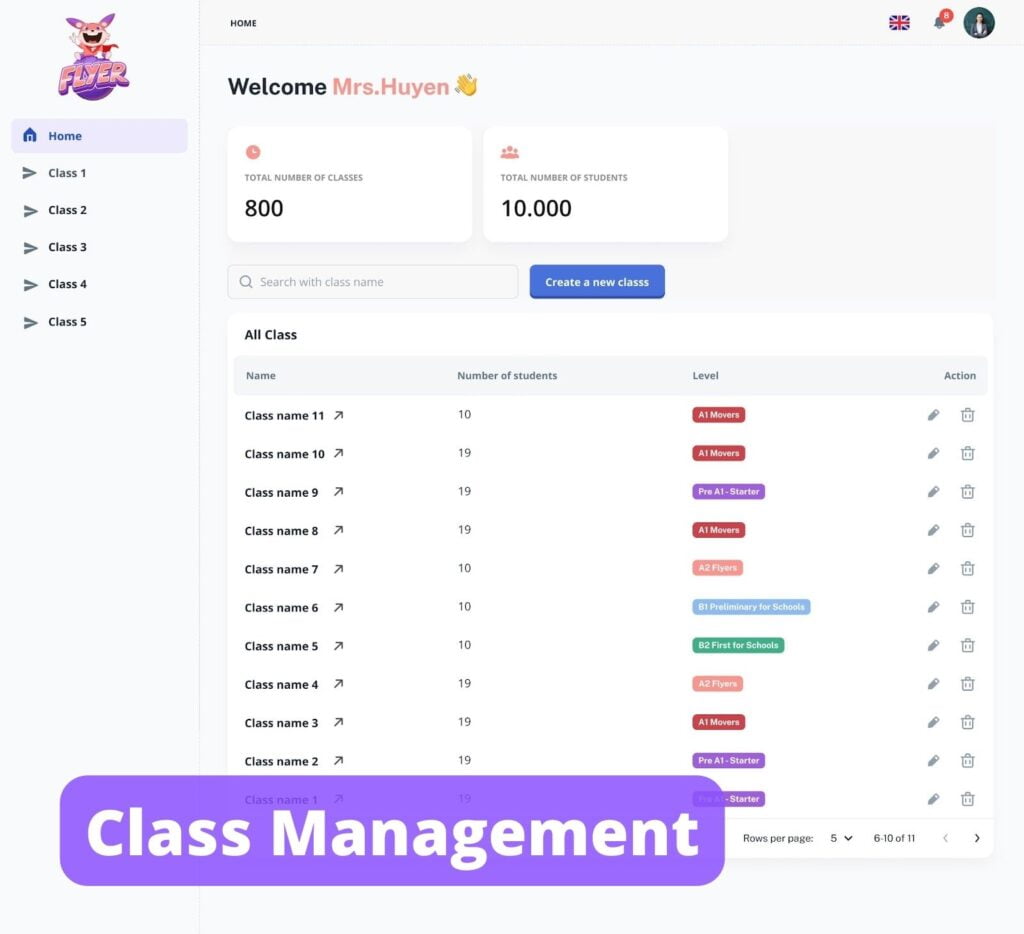 In a traditional class, English teachers need to directly assign exercises and give grades to students' papers by every lesson, which takes up plenty of time. It is also a challenge for teachers to keep track of each student's learning progress.
As a superior and cost-effective education managing solution, FLYER Admin is designed to help English teachers assign self-study homework to students and efficiently monitor their practice. Leveraging its huge library of online tests, FLYER's administration system automatically saves the work of all users while providing grades, and results in real-time.
With the new FLYER Admin feature, English teachers can easily keep track of each student's learning progress via built-in detailed study reports: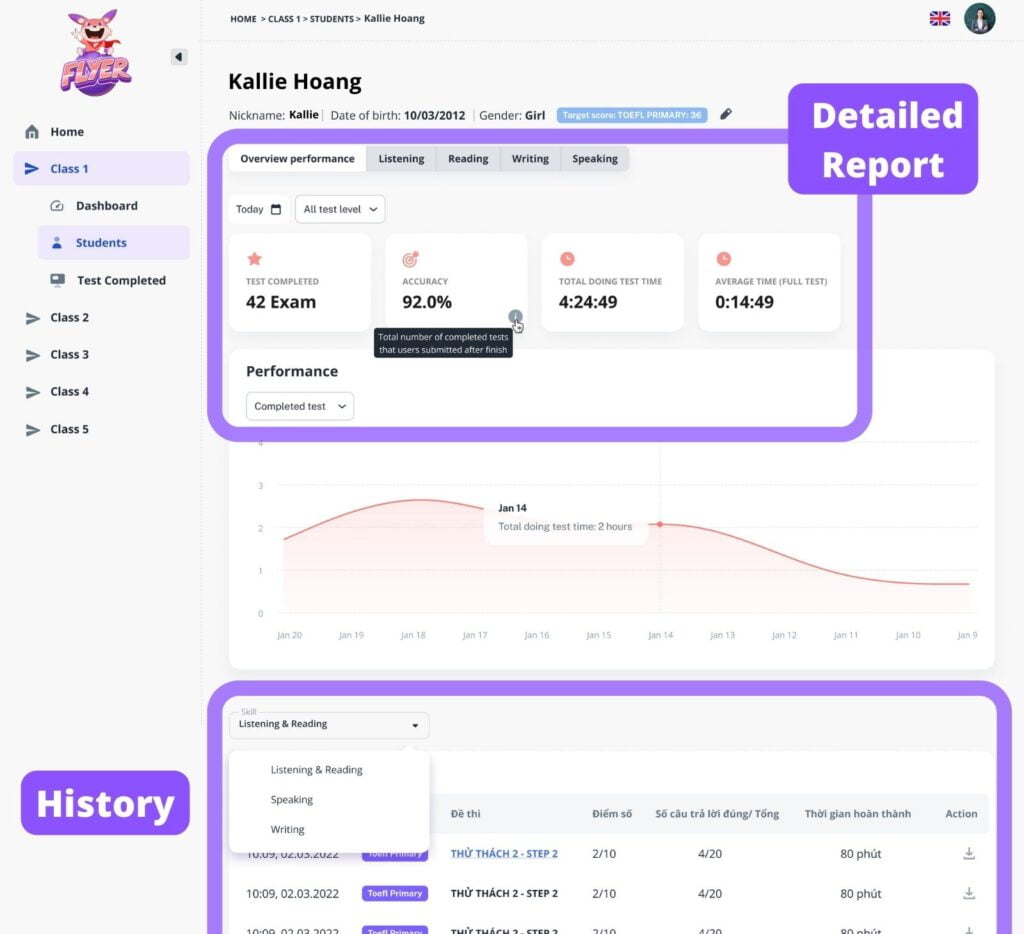 Furthermore, a teacher account can manage up to 5 separate classes, each with an unlimited number of students. A progress report is also provided for each student – all included in one platform. Undoubtedly, this feature will be a powerful online classroom network for institutions looking to improve their management system.
Using codes to join classes, provided exclusively to users, the onboarding process to FLYER Admin couldn't be simpler while ensuring data security. FLYER, for example, provides a private class code that teachers can send to their students to access the class. Therefore, the class information is only available to those who have the joining code approved by the teacher.
Moreover, the FLYER Admin feature allows teachers to download students' test results to grade or to update the learning progress with their parents.
In brief, FLYER Admin is a smart, professional, and easy-to-use student management tool for schools and English centers. The feature is now integrated into FLYER Virtual English Testing Platform, which can be adapted into the education system of international schools, allowing each student to have their own study account (1 year, 2 years, 4 years).
FLYER is the first Virtual Cambridge & TOEFL Testing Platform built by Vietnamese, utilizing innovative learning methods and gamification to offer a radical approach to learning and practicing English skills. Established in early 2021, FLYER has earned the trust of over 70,000 students and successfully collaborated with more than 100 primary schools and English centers across Vietnam.
For more information on FLYER's exclusive offers for schools and English centers, please visit our website https://flyer.us.